About Us
Third Axis was opened on November 15th, 2011, by Bonnie Cummings. We have expanded our in-stock inventory and displays. Please call 505-402-3907, or e-mail us at [email protected] with any questions.
My goal is to provide you, my customers, with a superior quality, personalized product. I can customize all products for you, and create one-of-a kind gifts that capture your treasured memories. I do all the work right here in Farmington, NM.
Third Axis is owned and operated right here in Farmington, NM. Other companies may offer similar services, but my services are the best, and come with a personal touch.
Bonnie Cummings – Owner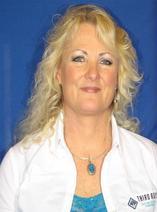 I have been a RN since 1999. I love helping people use their imagination to create that special, personalized gift for that special loved one, or family member. We have the equipment to do just that here in Farmington, NM. In fact, you have to go to Las Vegas, Nevada or the East and West coast for the closest open store that does what Third Axis does. And, there is not a store that I know of in the U.S. that offers both sub-surface, and surface engraving on-site.